At Interstate Construction Services, LLC
We are committed to providing our customers with the highest quality of service and expertise on their projects. We provide services in New York and Connecticut. Our professional service, competitive prices and overall value are why our loyal customers won't go anywhere else.
Our Services
ROOF MAINTENANCE
GREEN ROOFS
MEMBRANE ROOFS
METAL ROOFS
SLATE ROOFS
ASPHALT ROOFS
Contact Us
Corporate Office:
4 Sand Cut Rd, #10
Brookfield, CT 06804
Office: (203) 546-8934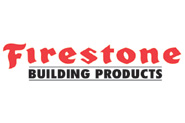 We currently are licensed applicators for
If it covers your building, Interstate Construction Services, LLC installs and maintains it. Contact us today.